Product
H/Q Semi-Soft Boot Aluminium Inline Skate.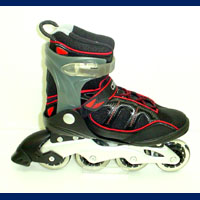 89R132A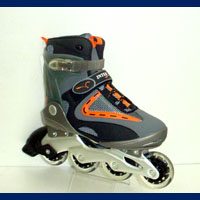 89R162A
Product ID: 89R132A + 89R162A (FunCircular Series)
FunCircular Series.
Speed on wheels!! These skates will have your engine on overdrive. They're designed with a unique 6061 T6/A13 plate aluminium chassis along with 1pc TPR heel brake and within full-precision ABEC Carbon Or Chrome bearings and durable 80A or 82A, 78x24mm or 80x24mm translucent polyurethane casting wheels.
Specifications:
Hi-Quality Semi-Soft Boots.

Shoes Size EU : #36 ~ #45.

One PU Power Strap With Verco And Shoe Lace Closure.
One Durable Slide-In Locking Device Buckle.
Breathable, Moveable And Hand Washable Inner Shoes.

Nubuck PVC Leather.
Single MESH, +4mm EVA, +6mm Foam.

Surlny Molded Tongue.
Metal Washer And Spacer.
Wheels :

Shoes Size #36 ~ #41 With 82A 76x24mm PUC Wheels.
Shoes Size #42 ~ #45 With 82A 78x24mm PUC Wheels.

Packing :

1pc With Poly Bag.
1pr/2pcs Color Printing Box.
4prs/5-PLY Export Carton.
M'ment : 4.12' Per Export Carton.
Certificate:
EN71
EN13843
Full CE Standard
Order Information:
Minimum Order: About 2,000prs (500 CTNs) For 1x40Ft Full Container Per Style / Desing/Per Shipment.
Branded Product, Buyer's Label Offered
FOB: Yantian, China