Product
Unique Hard Shell Aluminium Inline Skates.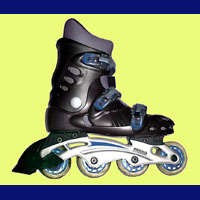 26T3034A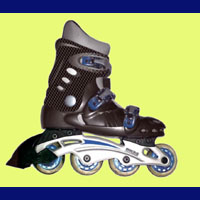 26T3035A
Product ID: 26T3030A
Hey boys and girls, Take a ride on the wild side, Inline skate on metallic boots upper with 3 H/Q auto lock buckles, and with unique silver's color coated P.P. Reinforce chassis along with 1pc TPR heel stopper and also with translucent polyurethane 82A 76x24mm translucent PU Casting wheels with full-precision ABEC Carbon bearings.
(Shoes Size : 34 ~ 36 With 82A 72x24mm Semi-Clear PUC Wheels.)
(shoes Size : 37 ~ 45 With 82A 76x24mm Semi-Clear PUC Wheels.)
Order Information:
Minimum Order: On 1x40' Full Container Per Style, Per Corlor & Per Shipment.
Branded Product, Buyer's Label Offered
FOB: Yantian, China